Well I was moseying around my old computer and I noticed an image on the desktop. An image that I knew immediately and any fan would too:
It is non other than Jake the snood. Back when this game was getting popular and I discovered it, I was surfing AOL 7.0 on my Windows 98 PC –  those were the days.
But anyway, today I bring you a revisit of Snood, a game that had its start way back in 1996 (at this point that does not sound right to say) by creator David M. Dobson.


At the beginnings of Snood, it was just an addicting game that you were able to get free on Windows. The only drawback to the game was that in between every game you had to read David's animated poems that popped up in the middle of the screen and urged you to buy the full version. Most of them I think were pretty witty and I ended up buying the game anyway – it's only about $20 today which is the same as crayon physics (an excellent game).

"Cats have hairballs,",
"Dogs have fleas.",
"Dave is broke,",
"So register please!",

"These poems are bad,",
"And getting worse.",
"Register now",
"To stop the verse.",

"You know your games,",
"You aren't a fool,",
"You paid for Snood,",
"So you are cool!",
I found all these quotes on a website that nicely collected all of them, you can find it here
If you have never played Snood before, it is a puzzle game where you try to shoot the piece given to you into similar pieces (groupings of 3 or more will eliminate the matched snood) Depending on your difficulty: child; easy, medium; hard; evil; and Armageddon; the wall of Snood will drop closer to your shooter based on how many shots you have fire since the wall last dropped. One nice feature is that there is no time limit unless you play Armageddon… which is insane:

What I have lately discovered about Snood is that is has seen ports to just about everything. I remember playing Snood on my Ti-83 in school, but now you can download/purchase Snood for PC/Mac , Gameboy Advance, and Palm OS. Snood also expanded itself and now has: Snood Solitaire, Chowder, Snood Towers, Snood Deluxe, Snood Slide, Snood Poppers, and Snoodoku.
There is also plenty of Snood merch for you to by ranging from coffee cups to t-shirts.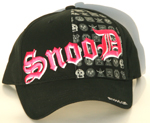 So if you've never played Snood before: I absolutely implore you to try it; But if you have played in the past but it's been awhile, I encourage you to play a quick game again. Hey, you can't have gotten THAT bad; they'll give you an aimer on Child difficulty.

If interested here is the link:
Snood
been awhile since I made a non-music entry….
~Dan